RightOnTrek
Sample hike plan
FAQ
Plan your next big hike with RightOnTrek
There is a famous army maxim: "Plans are worthless, but planning is everything". Planning a big outdoor adventure requires the same attitude. A well-researched hike plan will give you the tools, skills, and confidence to enjoy the great outdoors, stay safe and make the right decisions when it matters the most. RightOnTrek makes researching and planning a big multi-day hike easy and fun.
Find a trail
Research popular trails, near and far, and find the one that checks all the boxes for your dream adventure.
Browse supported trails
Pick a meal plan
Browse dozens of pre-built, multi-day trail menus for every type of diet, optimized for taste, weight and price.
Check out meals catalog
ALPHA
Plan your hike
Browse pre-made hike plans or build your own, complete with side trails, campsites, water sources, resupply locations and more!
Customize the menu
Add, remove or replace some items on the pre-built menu to customize to your taste, or built a fully-custom menu from scratch.
Get a map
Order custom-generated weather-proof paper topo map specific to your hike plan to take with you on the trail.
ALPHA
Order everything
Buy all of trail food supplies, for one person or a large party, with a single click. Then save your menu preferences for future orders.
Have an epic trip
You've got this. It will be amazing! We can't wait to see you back to plan the next one.
Share with friends
Share your hike and meal plan with your trail team, friends, family - or the entire RightOnTrek community.
Supported trails
We currently support the following trails:
Don't see your favorite trail? Request to add a new trail here
Testimonials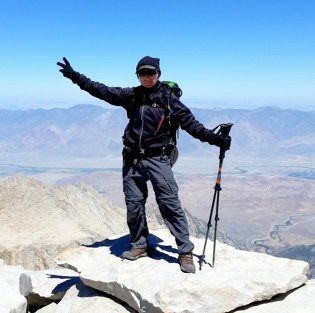 Michael Gavartin
Out of the many hiking related websites and applications, RightOnTrek is different - it fills a big gap of helping to plan multi-day backpacking trips and making it fun along the way. While planning a hike with RightOnTrek, I feel like I'm already enjoying the hike, without even putting my foot on the ground. I can mentally visualize the places I will go, gauge how difficult or easy each day is going to be, and play with choosing different campsites to see how it will affect my daily efforts. Honestly, I was not very big on multi-day trekking and would describe myself as more of an extreme day hiker, but with its ease of researching and planning, RightOnTrek made me pack a tent and take routes I was not thinking about before.